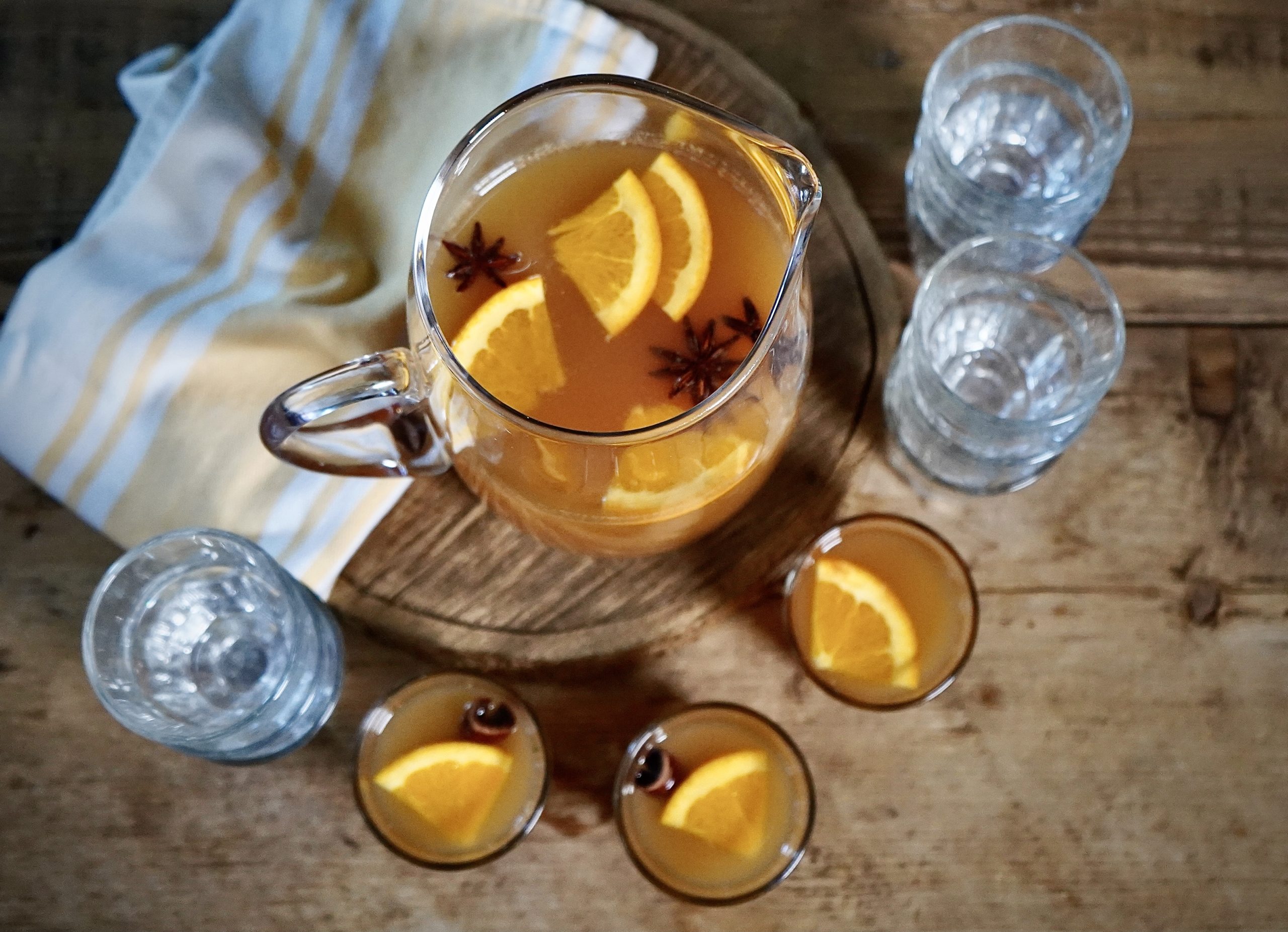 function String() { [native code] }
Mulled Apple Cider
What better way to welcome your holiday guests than with a steamy mug of Mulled Cider? All you need is your favorite apple cider and a handful of beautifully aromatic seasonal spices –like cinnamon and star anise – and you are well on your way to being the most impressive holiday host of all time. Get the full recipe below. It's time to get cozy!
2 quarts apple cider
4 cinnamon sticks
6 cardamom pods
2 star anise seeds
4 whole cloves
1 orange, thinly sliced and cut into quarters
1 Place all the ingredients in a large saucepan and bring to a boil. Reduce to a simmer and cook for 10 minutes.
2 Turn off heat and carefully strain out the cardamom pods and cloves. Use them to garnish if desired.
3 Serve hot, in mugs or heatproof glasses. You can ladle each serving from a pot, or pour from a heatproof pitcher.
4 (Optional) For a festive, boozy version: Add a shot of bourbon to your glass of mulled cider!