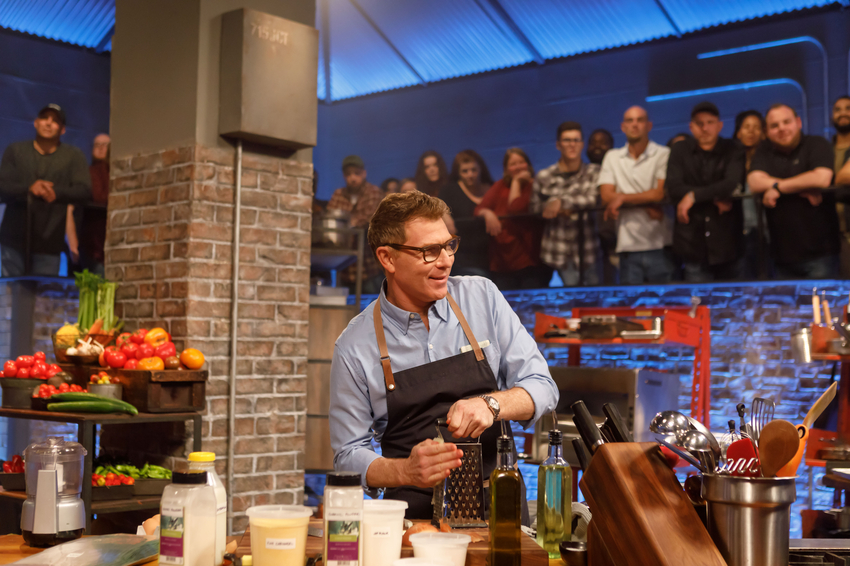 function String() { [native code] }
Food Network
Food Network has been my family for 25 years. It has grown and evolved since it began its journey as an under-funded start-up cable network in the early '90s to what it has become today — A force in pop culture and a resource and inspiration for people everywhere in the world to make their kitchens the most important room in the house.
For me personally, Food Network has allowed me to play out my thoughts and dreams on the screen. From cooking every iteration of dishes with chile peppers on various grilling shows like Boy Meets Grill and Grill it!, to fierce culinary competitions like Iron Chef America, Throwdown and Beat Bobby Flay. Food Network now owned by Discovery is thinking bigger than ever as evidenced by my current addition to the network, Bobby and Giada in Italy. I was told by a very wise man once that if I learned how to cook it could take me anywhere in the world I wanted to go. I wasn't sure what he meant as a 17 year old kid. Food Network has allowed me to find that answer.
Visit the Food Network website for tons of information about my TV shows, past and present, plus a huge library of recipes, and so much more.